Latissimus vom Causa Nostre Letitia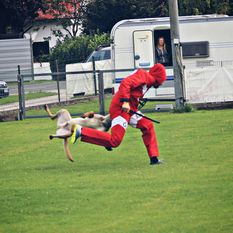 Rase:

Utvalg:

Malinois

avlet_i:

kallenavn:

Lat

Fødselsdato:

1. Des 2017 (3 År, 7 Måned)

Høyde / Vekt:

64 cm / 33 kg

Chip-nummer:

Synlig for registrerte medlemmer

Stamtavlenummer:

ÖHZB MALI 4682

Klubb:

Synlig for registrerte medlemmer

Utstilling:

SG

Bruksmeritter:

Synlig for registrerte medlemmer

Helseresultater:

Synlig for registrerte medlemmer

Eier:

Synlig for registrerte medlemmer

Oppdretter:

Synlig for registrerte medlemmer
• BH - VT
• IGP 1 A: 98, B: 9... Mer

2

2645

Fornavn:

Lothar

Etternavn:

Frisch

Gate:

Postnummer:

By:

Land:

Telefonnummer:

E-post:

Hjem:
show kennel
bli_premium_åpne_alle_funksjoner
WD-Health: Health results of Latissimus vom Causa Nostre Letitia

On working-dog the health data are taken very strictly.
Therefore it is possible to show the data verified by working-dog.
Green labeled results are checked, respectively occupied and can not be changed. Black marked entries are unaudited.
1. generasjon
2. generasjon
3. generasjon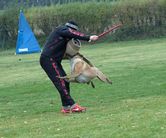 17. Sept 2014

VDH/DMC 14/0175

Synlig for registrerte medlemmer

HD-A1, ED-0, CES-free, LTV-0
Antrax Ostraryka

(ML)

26. Juni 2010, CMKU BOM/4851/10

Synlig for registrerte medlemmer

HD-A1, ED-0, Spondy-0
23. Jan 2011, VDH/DMC 11/0012

Synlig for registrerte medlemmer

Spondy-0, ED-0, HD-A1, LTV-0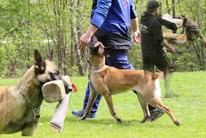 27. Nov 2014

ÖHZB MALI 3938

Synlig for registrerte medlemmer

LTV-0, HD-A1, OCD-free, ED-0, SDCA2-N/N, SDCA1-N/N
26. April 2010, LOSH 1075208

Synlig for registrerte medlemmer

HD/ED/LÜW Typ 0
29. Mar 2011, ÖHZB MALI

Synlig for registrerte medlemmer

HD-A1, ED-0, LTV-0

Xerach García

Postnummer:

Synlig for registrerte medlemmer

By:

Synlig for registrerte medlemmer

Synlig for registrerte medlemmer

Land:

Synlig for registrerte medlemmer

Født:

26.07.2018

Bruksmeritter:

Synlig for registrerte medlemmer
Belgiersiegerprüfung 2021

Belgiersiegerprüfung 2021

Belgiersiegerprüfung 2021

Belgiersiegerprüfung 2021

Belgiersiegerprüfung 2021