Das Debut vom Hause Gürtler



Rase:

Utvalg:

Malinois

avlet_i:

Fødselsdato:

21. Jan 2011

Høyde / Vekt:

53 cm / 16 kg

Chip-nummer:

Synlig for registrerte medlemmer

Stamtavlenummer:

ÖHZB Mal 3057

Klubb:

Synlig for registrerte medlemmer

Bruksmeritter:

Synlig for registrerte medlemmer

Helseresultater:

Synlig for registrerte medlemmer

Eier:

Synlig for registrerte medlemmer

Oppdretter:

Synlig for registrerte medlemmer
www.vom-hause-guertler.at
Agi... Mer

56

14105
Fornavn:

Sabine

Etternavn:

Gürtler

Gate:

Postnummer:

By:

Land:

Telefonnummer:

E-post:

Hjem:
show kennel
bli_premium_åpne_alle_funksjoner
WD-Health: Health results of Das Debut vom Hause Gürtler

On working-dog the health data are taken very strictly.
Therefore it is possible to show the data verified by working-dog.
Green labeled results are checked, respectively occupied and can not be changed. Black marked entries are unaudited.
1. generasjon
2. generasjon
3. generasjon

21. Nov 2004

ÖHZB MA 1592

Synlig for registrerte medlemmer

HD-A

23. Nov 1999, ÖHZB MA 797

Synlig for registrerte medlemmer

HD-A

17. Sept 1997, ÖHZB MA 490

Synlig for registrerte medlemmer

HD-A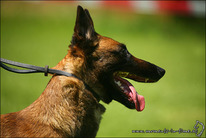 28. Nov 2002, LOF 53937

Synlig for registrerte medlemmer

HD-A ED-frei

Alle (56)
International (3)
Nasjonal (34)
Regional (19)
Das Debut "Gucci" vom Hause Gürtler - FCI-Agility WM in Saragossa (22.9.-25.9.2016) 3. Platz im A-Lauf und 3. Platz im Team Large

Das Debut "Gucci" vom Hause Gürtler - FCI-Agility WM in Saragossa (22.9.-25.9.2016) 3. Platz im A-Lauf und 3. Platz im Team Large

Das Debut "Gucci" vom Hause Gürtler - FCI-Agility WM in Saragossa (22.9.-25.9.2016) 3. Platz im A-Lauf und 3. Platz im Team Large

Das Debut "Gucci" vom Hause Gürtler - FCI-Agility WM in Saragossa (22.9.-25.9.2016) 3. Platz im A-Lauf und 3. Platz im Team Large

Das Debut "Gucci" vom Hause Gürtler - FCI-Agility WM in Saragossa (22.9.-25.9.2016) 3. Platz im A-Lauf und 3. Platz im Team Large

Das Debut "Gucci" vom Hause Gürtler - FCI-Agility WM in Saragossa (22.9.-25.9.2016) 3. Platz im A-Lauf und 3. Platz im Team Large

Das Debut "Gucci" vom Hause Gürtler - FCI-Agility WM in Saragossa (22.9.-25.9.2016) 3. Platz im A-Lauf und 3. Platz im Team Large

Das Debut "Gucci" vom Hause Gürtler - FCI-Agility WM in Saragossa (22.9.-25.9.2016) 3. Platz im A-Lauf und 3. Platz im Team Large

Das Debut "Gucci" vom Hause Gürtler - FCI-Agility WM in Saragossa (22.9.-25.9.2016) 3. Platz im A-Lauf und 3. Platz im Team Large

Das Debut "Gucci" vom Hause Gürtler - FCI-Agility WM in Saragossa (22.9.-25.9.2016) 3. Platz im A-Lauf und 3. Platz im Team Large

Das Debut "Gucci" vom Hause Gürtler - FCI-Agility WM in Saragossa (22.9.-25.9.2016) 3. Platz im A-Lauf und 3. Platz im Team Large

Das Debut "Gucci" vom Hause Gürtler - FCI-Agility WM in Saragossa (22.9.-25.9.2016) 3. Platz im A-Lauf und 3. Platz im Team Large

Das Debut "Gucci" vom Hause Gürtler - FCI-Agility WM in Saragossa (22.9.-25.9.2016) 3. Platz im A-Lauf und 3. Platz im Team Large

Das Debut "Gucci" vom Hause Gürtler - FCI-Agility WM in Saragossa (22.9.-25.9.2016) 3. Platz im A-Lauf und 3. Platz im Team Large

Das Debut "Gucci" vom Hause Gürtler - FCI-Agility WM in Saragossa (22.9.-25.9.2016) 3. Platz im A-Lauf und 3. Platz im Team Large

Das Debut "Gucci" vom Hause Gürtler - FCI-Agility WM in Saragossa (22.9.-25.9.2016) 3. Platz im A-Lauf und 3. Platz im Team Large